The transformer dehydrating breather removes practically all moisture from the air that flows into the conservator when the transformer is cooling down.
This largely prevents any reduction of the dielectric strength and the formation of condensation in the expansion tank.
Thus, the dehydrating breathers increase the operational safety of transformers.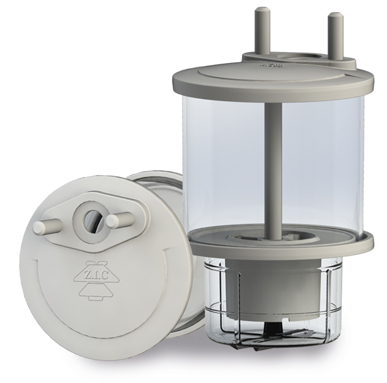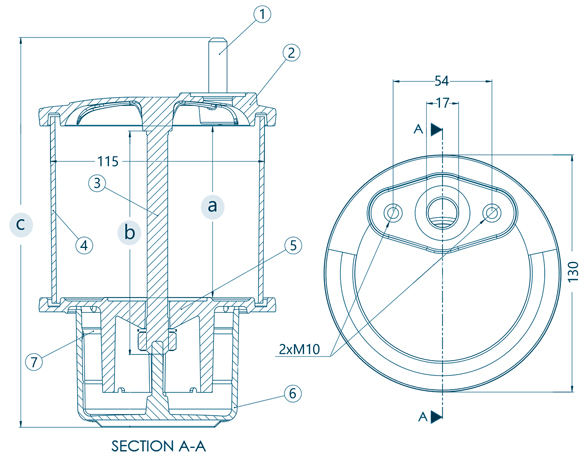 Part No.
DESCRIPTION
1
Mounting bolts
A2-70
2
Top section
Aluminum
3
Bolt (bridging plug)
St37 (Galvanized)
4
Cylinder
Polycarbonate
5
Bottom section
Aluminum
6
Oil bowl
Polycarbonate
7
Sealing gasket
(Anti UV polymer)
| Forms | Silica gel capacity (Kg) | Cylinder Height (mm) (a) | Bolt (bridging plug) Length (mm) (b) | Main height (mm) (c) |
| --- | --- | --- | --- | --- |
| 1 | 0.5 | 100 | 120 | 207 |
| 2 | 1 | 180 | 200 | 287 |