These valves are designed for mounting between Flange of the transformer tank and radiator.
All valves are tested for sealing and leakage.
These valves are fixed to the transformer flanges using 4 M16 Bolts (the same bolts that are used for fixing the radiator).
The indication of the direct operating direction is marked on the valve.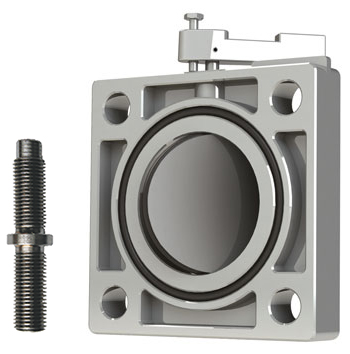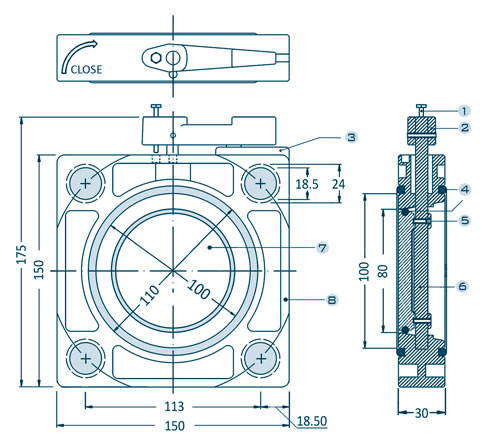 | Part No. | OVERALL DESCRIPTION |
| --- | --- |
| 1 | Screw M5-A2-70 |
| 2 | Lever Cast Aluminum |
| 3 | Stopper Cast Aluminum |
| 4 | 'O' ring NBR |
| 5 | Rivet |
| 6 | Spindle ISO 3506-A2-70 |
| 7 | Flap Cast Aluminum |
| 8 | Valve body AL-LM24 (EN1706-AC46500) |
TIGHTNESS TEST:
With Oil Pressure Of 1 bar,90OC ,30'
With Air Pressure Of 2 bar (under water)